Transit Cargoes
Welcome to our company, a leading provider of handling and transport services for transit cargoes via Karachi, with a focus on facilitating trade between Uzbekistan and Tajikistan. Our goal is to provide efficient and reliable solutions for businesses seeking to move their goods across borders.
We understand the challenges that come with international trade, especially when it comes to shipping goods across multiple countries. That's why we've built a team of experienced professionals who are dedicated to ensuring that your cargo arrives at its destination on time and in excellent condition.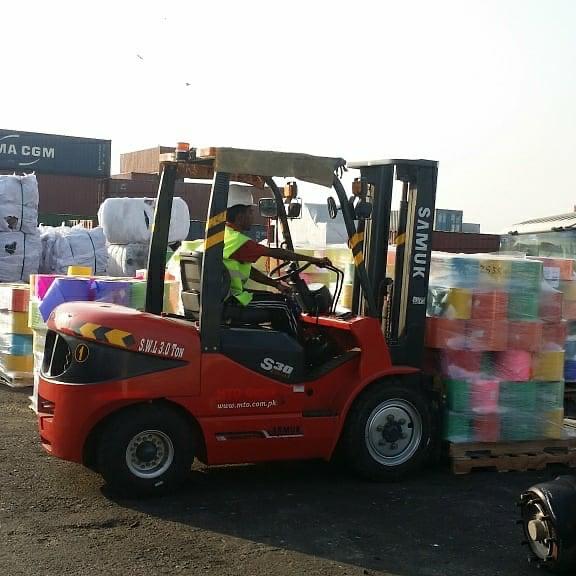 Our services include handling and transport for all types of cargoes, including bulk shipments, containerized cargo, and project cargo. We also offer a range of value-added services, such as customs clearance, warehousing, and distribution.
Our team of experts is well-versed in the requirements and regulations for shipping goods through Karachi, Uzbekistan, and Tajikistan. We work closely with our clients to develop customized solutions that meet their unique needs and requirements. With our extensive network of partners and agents, we can ensure smooth and hassle-free transit of your cargo.
We prioritize safety and security when handling your goods, and we use state-of-the-art technology to track your cargo at every step of the journey. Our team is available 24/7 to provide updates and answer any questions you may have.
At our company, we pride ourselves on our commitment to customer satisfaction. We strive to exceed your expectations with every shipment, providing transparent communication, competitive pricing, and personalized service. Whether you're a small business or a multinational corporation, we have the expertise and resources to meet your needs.
We would like to add that we transport and handle transit cargoes under customs bonded transport and under TIR license.
Customs bonded transport allows for the transportation of goods under customs supervision, without the need for immediate payment of duties and taxes. This enables businesses to move their goods across borders more efficiently and cost-effectively.
TIR, or "Transports Internationaux Routiers," is an international customs transit system that allows goods to be transported across multiple borders under a single customs document. This helps to streamline the transit process and reduce border delays, making it an attractive option for businesses looking to move their goods across borders quickly and efficiently.
By transporting and handling transit cargoes under customs bonded transport and under TIR license, we can offer our clients a range of benefits, including reduced transit times, simplified customs procedures, and increased security for their goods. Our team is well-versed in the requirements and regulations for both customs bonded transport and TIR, and we work closely with our clients to ensure compliance with all applicable laws and regulations.
We believe that our use of customs bonded transport and TIR reflects our commitment to providing our clients with the most efficient and cost-effective solutions for their transit needs. Thank you for considering our company for your handling and transport needs. We look forward to working with you to help your business succeed.